Upon return to Singapore this year I offered to provide secondary coverage for my cousin's wedding, this being the second wedding shoot I've ever done. Because there was another pro doing the wedding shoot, there were no pressures to produce any results, only two conditions:
- the pro photographer should not be blocked or disturbed at any time (obviously)
- I should enjoy the dinner by eating the good food
So I resolved to using a short telephoto whenever necessary and not using the flash at any time. The following pictures are the exact images used to produce their album, only resized. I hope you enjoy the photos as much as I've enjoyed producing it for the newly-weds. It was a privilege to be able to photograph my cousin and family members on the wedding day.
I felt very much obliged to photograph all the preparations at my cousin's house as well, feeling that the groom's side was very much neglected because the pro was photographing at the bride's place.
#1- Arrival at the groom's house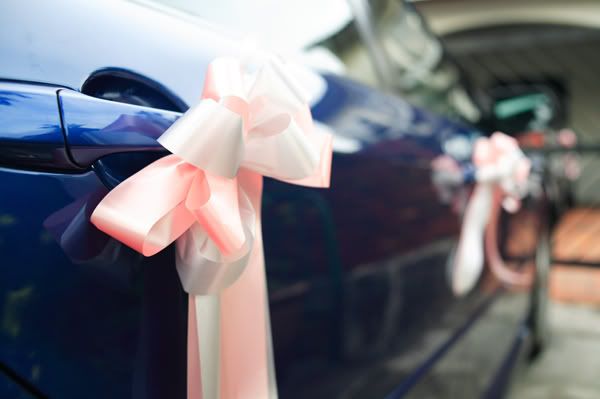 #2- Meeting the groom
#3- The groom's accessories and checklist
#4- The groom adjusts his tie...
#5- Much easier in front of the mirror in his brother's room
#6- Trying his suit out one last time before the big day begins
#7- Packing for the two night stay at the hotel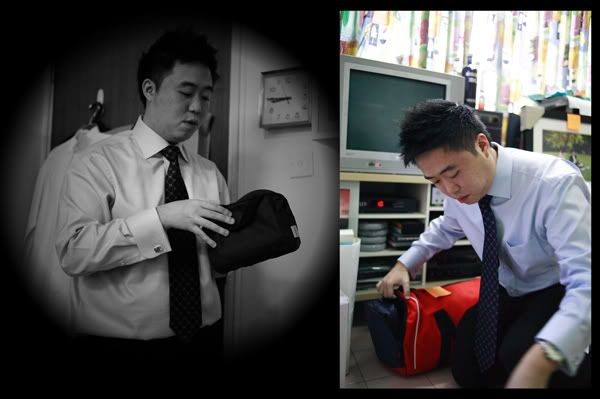 #8- Relaxing after his preparation is over
#9- The groom's Mum prepares
#10- Dad's contented smile
#11- Departure
#12- The journey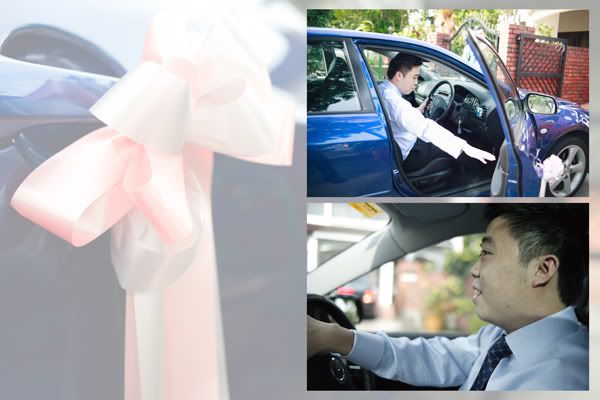 #13- The nervous waiting and the smiles outside the church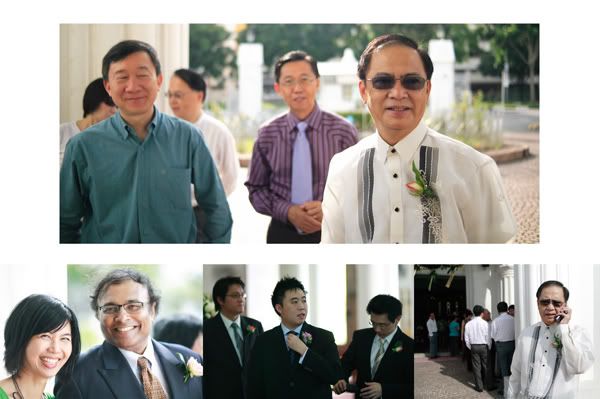 #14- The bride's Mum and bridesmaids
#15- Church interior
#16- Mass booklet in a man's back pocket
#17- The bride walks down the isle with her father
#18- Collage of the Mass
#19- Priest and the to-be-weds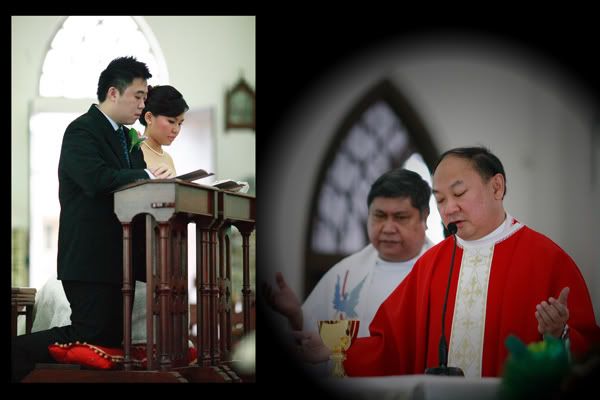 #20- Formalities
#21- The first kiss on stage prompts everyone to take a photo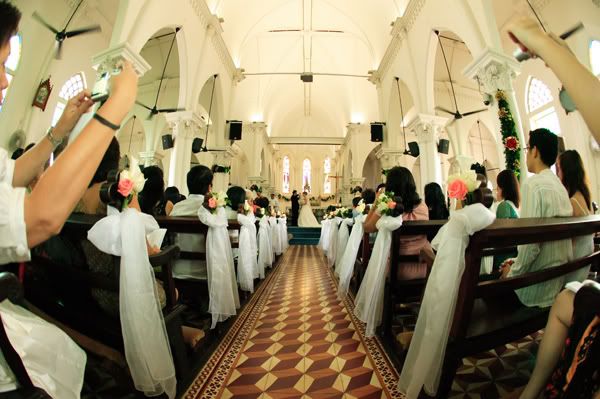 #22- The wedded couple walks down the isle
#23- Arrival at home for tea ceremony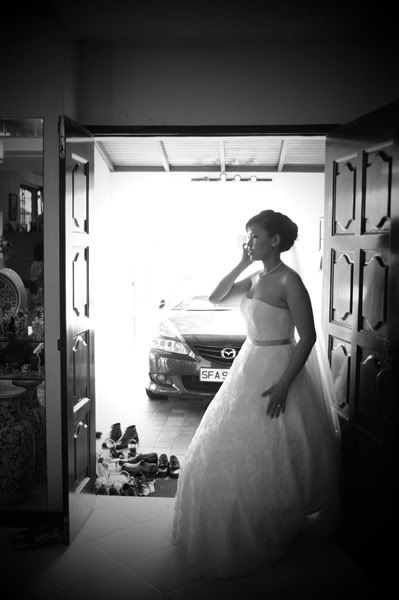 #24- Tea is offered to the groom's parents
#25- The venue and the champagne glasses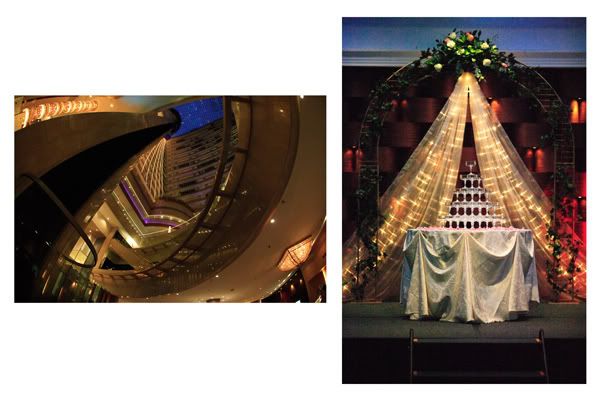 #26- The empty ballroom waits to be filled
#27- Table of the host
#28- Band plays some atmospheric jazz music throughout the night
#29- Dimmed candle light
#30- The chaos outside the ballroom contrasts starkly with the quiet interior
#31- Notes of two kinds: well-wishes and money
#32- Character photo of groom's grandfather
#33- One of the groom's uncles
#34- Bride's Dad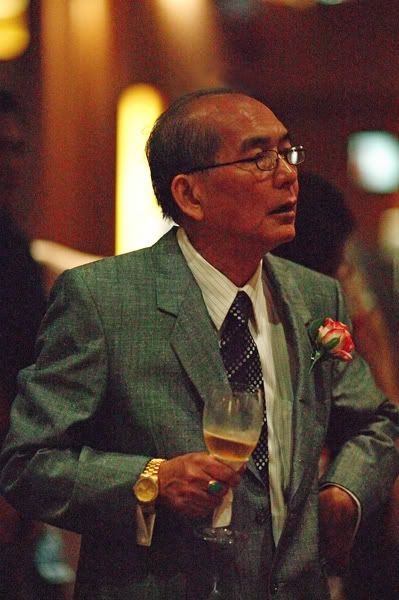 #35- Pouring of champagne
#36- Sequence of events at the first toast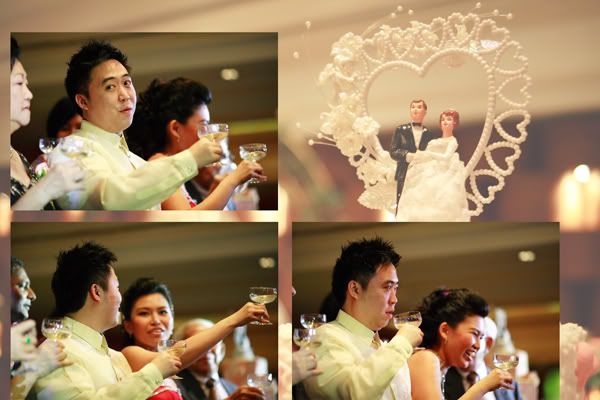 #37- Groom makes a speech...bride is near tears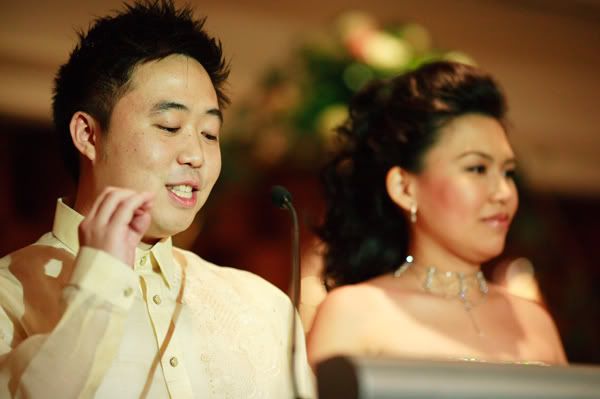 #38- Fin